Site News
Summer/Fall 2019
Infrastructure changes, and addition of wiki. Removal of docs, everything is in wiki now.
Spring - Summer 2018
Adding images to products page.
Winter 2017-18:
Privacy disclaimer. New pictures to the Images gallery don't get added to site news, so check the gallery from time to time. Seems I forgot to mention the gallery in the site news at all. Added pictures to distributors page in October.
August 2016:
Cleanup. Removed contact forms for the time being (security risk until I have time to get a solid solution). Rebuild.
Fall 2015:
Catalog Updated. Pages of Products, Gelcoats, Resins, and Miscellaneous have been updated.
July 2014:
New images and misc cleanup.
May 2014:
Uploaded new website to official URL. Cleaned up some formatting for IE6 and IE7. Fixed mail forms. Replaced some PNG images with GIF so they load faster. Various other small fixes.
March 2014:
New website again. Page structure reorganized. Forms added, this time they are locally hosted. Added blog like tutorials section for all help guides previously under information.
November 2013:
Website work: Added external contact forms; cleaned up titles.
October 2013:
New website created. The catalog from March 2013's product and pricing information has been uploaded to the product pages. Users who prefer the old .pdf file can still download it from the main products page.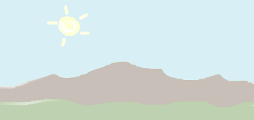 Privacy Disclaimer
This site: advancecoatings.com does not store any cookies on users computers. Javascript is not used. No ip addresses are logged, and website visitor privacy is respected.